Asia Science becomes new representative for The Western Design Center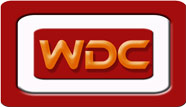 The Western Design Center, Inc. (WDC), the source for purchasing the latest in the 65xx family of Microprocessors, Microcontrollers, Microperipherals, Development Tools, Starter Kits and Intellectual Property (IP), is pleased to announce our new Representative in China, BEIJING ASIA SCIENCE ELECTRONICS Co., LTD. Asia Science will be representing WDC IP and Standard Products in the territory of China. Beijing Asia Science Electronics Co.,Ltd., was founded in 1999, and has three offices in Beijing(headquarters), Shanghai and Chendu City. Asia Science is dedicated to value added selling and technical support for the products from USA/Europe high-tech electronic companies.

The Western Design center has experienced sizable growth over the last several years, partially due to the withdrawal of CMD and Rockwell from the 65xx market and primarily due to the constant evolution of our 65xx product line.


Contact Information:


BEIJING ASIA SCIENCE ELECTRONICS Co., LTD.
Room 2010,Building No.2, LiHong Garden
No.6 ZuoJiaZhuangZhongJie, ChaoYang District
Beijing, P.R.China 100028
Ph: 86-10-64320323, 86-10-84605336
Fx: 86-10-84564838
Mobile: 86-13701107894
Email:
ThomasYan@ChinaICdesign.com
Contact: Thomas Yan
Vice General Manager